I've gotten several private messages that suggest the TV station had "hostile intentions" and were friends of Tila Ortiz going into this story. That is why they did no research and were willing to turn the people of Rosarito against our family.
Do you think this photo of the Channel 54 station manager (I believe his name is Mario Rivera) with Tila Ortiz at the house supports that argument? This photo was taken a few days before the piece aired. Our security camera system captures all movements at this house (and takes still photos) since we are legally responsible for everything that happens there. Our Mexican family has and pays for the land and title, not her. She has no right to privacy there whatsoever. Btw: Tila Ortiz has three security cameras set up but has nothing to show.
So was this a planned anti-American campaign by CableMas 154 and Tila Ortiz working together- or was he just fact finding at her house and forgot to come over to ours.?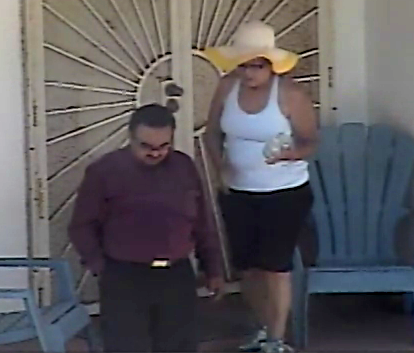 BajaNoMas= News, Facts, Stats, Videos, Pics and Links- because presenting the truth to the public is not a negative campaign "Decir la verdad no es ninguna campaña negra".