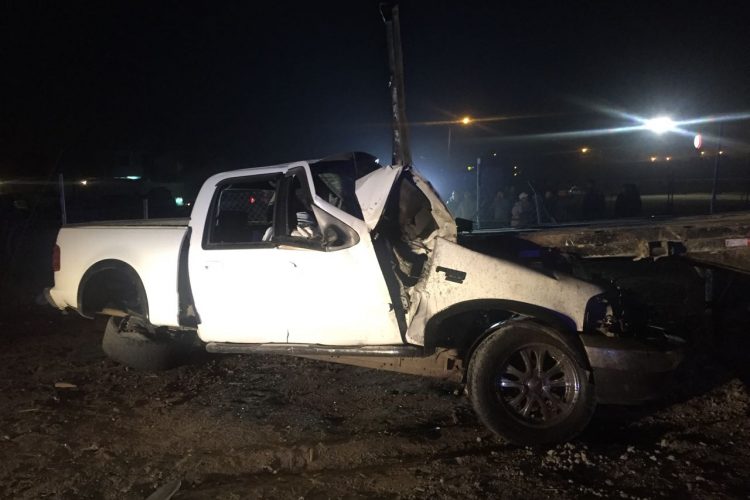 A traffic accident occurred Friday night, December 29, and left two people dead on the San Felipe highway. The victims have not been identified, but people who said they were relatives came to the location to get information.
The accident happened around 9:30PM this Friday on the highway, at the intersection with avenida Santiago Vidaurri.
Preliminary data from firemen and police who responded to the the report indicates that the female driver of a white Ford F-150, with Arizona plates, was in the lane which heads towards Mexicali, when for unclear reasons she lost control crossed the center island into the oncoming traffic lane and crashed into a truck yard in the area which had a pronounced slope.
The Ford ended up crashing into a truck. The victims were residents of the area and appear to have been speeding.
http://zetatijuana.com/2017/12/accidente...an-felipe/
Más vale pocos pelos, pero bien peinados.