---
2017 was the most violent year in Baja California Sur - Fulano - 01-02-2018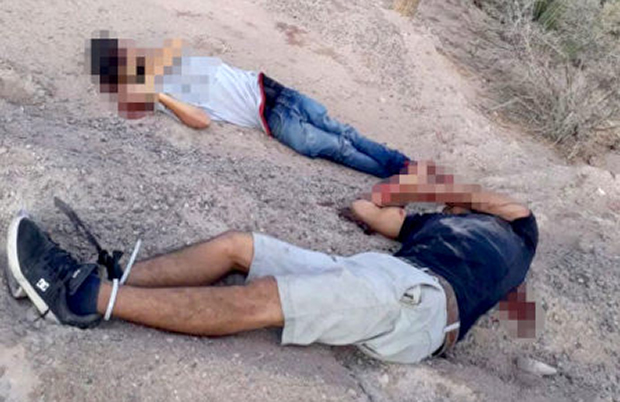 With three murders and a report of armed men entering the Salvatierra Hospital, the year closed with 701 executions, a record for the state which is immersed in a cartel drug war which worsened on December 20 when Los Guzmans or Los Tegoripeños hung six bodies on three different bridges in La Paz and Los Cabos.

"The psychosis has taken over the population in 2017, a year which just ended. All over there is fear. Just the other day, two armed men entered the Salvatierra Hospital and threatened personnel in the intensive care ward looking for a patient. This not only startled the people, but the security personnel did not know what to do out of fear it was real," said a municipal police officer assigned to the Public Safety Coordination Group.

http://zetatijuana.com/2018/01/2017-el-ano-mas-violento-en-bcs/


---
RE: 2017 was the most violent year in Baja California Sur - Fulano - 01-02-2018

This was on one of the bridges where the men were hung last December 20.

"This will not stop, faggots. For those dickheads who don't want to believe it, every day we will kill. We have shown you we do not give a shit and we have everybody's full support. The cleansing will not stop, hahahaha. We have the state and the people with Ancla with us.

Sincerely,
Tegoripeños and Guzmanes"


---